Creative Agency Jobs
Whether you're looking for digital jobs, marketing jobs or the very best careers in design, planning, and operations let our specialist recruiters suggest the best opportunities in the market. We have roles with some of the most interesting and creative agencies and companies in the area.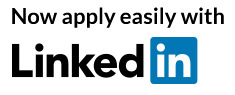 Always on the phone to let me know how things were going and always happy to answer any questions I had. A 'good luck' SMS before my interview and trial day - and follow-up calls afterwards made it a very personal experience. Bernadette has great understanding of creative industries - and was able to place me in the perfect role; which I'm currently enjoying immensely. Thank you!
They are serious about long term relationships and not a short term buck and by practising principles you also offer essential longevity. All power to your format and dedication!"
With the plan to relocate to Cheltenham, Gloucester, or the Cotswolds firmly in mind I approached several specialist creative recruitment agencies in the area looking for a Creative role - and I was somewhat disappointed - until I found Creative Mettle.