What are you made of?
Hi! We're specialist recruiters for creative, marketing and digital professionals. We offer perm and freelance work in the South West and Midlands mainly. If you're freelancing, check out Freelance Finder and let our clients discover your skills!
Whether you're looking for digital jobs, marketing jobs or the very best careers in design, planning, and operations let our specialist recruiters suggest the best opportunities in the market. We have permanent and freelance roles with some of the most interesting and creative agencies and companies in the area.
Featured Jobs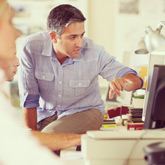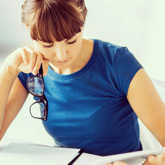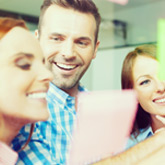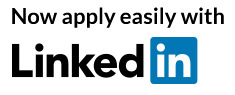 Vacancies, Skills and Salaries!
Sign up for our Job Alerts to stay abreast of:
The latest vacancies in your field
Keep on top of the latest skills employers are seeking
Check salaries and rates
I made initial contact responding to a job advert posted via Twitter, I was impressed that they'd utilised new social media. Within a day they had called me and after an informal telephone chat I arranged to travel and meet for an interview. I found Creative Mettle to be very friendly and professional and they put me at ease instantly.
They are serious about long term relationships and not a short term buck and by practising principles you also offer essential longevity. All power to your format and dedication!"
Always on the phone to let me know how things were going and always happy to answer any questions I had. A 'good luck' SMS before my interview and trial day - and follow-up calls afterwards made it a very personal experience. They have great understanding of creative industries - and were able to place me in the perfect role; which I'm currently enjoying immensely. Thank you!
When I met with both Vanessa and Dave it was obvious that the fundamental structure of this recruitment agency had something different. They were very attentive from the offset, one aspect of the meeting which was indicative of the probing questions and positive assessment of skillset that they take you through. Not only did I walk away with a revitalised CV, but a renewed confidence and drive to find that perfect job- a confidence which carried through to what was a successful interview with a very exciting organization.

With the plan to relocate to Cheltenham, Gloucester, or the Cotswolds firmly in mind I approached several specialist creative recruitment agencies in the area looking for a Creative role - and I was somewhat disappointed - until I found Creative Mettle.
We mine for talent
Want us to unearth your next key hire? Click below to send us a brief, call 01242 216276 or email us at hello@creativemettle.co.uk